Custom powder horns, rum horns, brain tan bags, firestarting kits, knives, web design & much, much more!

To find your way around in here, use the navigator buttons on the left. If you are looking for custom made Mountain Man or Cowboy gear, check out our Store! For examples of our custom work, check out the Horne Shoppe & Iron Works.


We hope you enjoy your stay here at Shea's Mountain Otter & if you have any questions, special orders or just want to drop us a line, than the "contact us" button is what your looking for, or just give us a call (some stuff you just gotta to talk about first!).
Check out our new Free Trappers & Traders Association. This is a loose organization created so some of us out west can keep track of what is going on & who is going where. Includes info' photos, etc. of all the events we attend. There is also a forum where you can post pictures of your adventures. No fees. no dues. Check it out!

Lastly, check out some of our friends with the "links" button.

Everything we do is guaranteed. Unconditionally. Period.  Finally, We want you to know we do our best to get your purchase to you in a timely manner. Unfortunately, we have a busy schedule of events that keeps us away from home for weeks at a time. As a lot of what we do is handmade by us, this can cause a delay in delivery. We apologize in advance, but promise it will be worth the wait!

Come back soon, as this is an ever evolving piece of work. Who knows what we'll do next!?!
Keep 'em primed, hear?

                        Rev


P.S. If you are interested in affordable web site design, you want the "contact us" button, or just give us a call at 480-209-9607. For examples of web sites we maintain, click on any one of the non-profit, commercial or artists links.
IMPORTANT! International buyers must contact us directly for shipping costs. The automatic shipping calculator is US only!

CD's are available in the store...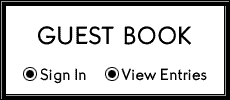 Sign our Guest Book or let us know what you liked or didn't like about your experience here at Shea's Mountain!